Как я избавлялся от Google на Android
Недавно на работе получил задачу от руководителя: сделай так чтобы телефон android не сливал данные гуглу. Можете представить мой восторг (и предвкушение) ибо спустя 2 недели тестов я вполне уже чувствовал себя человеком который прошивает телефоны на радиорынке (ничего личного, просто не мой профиль). Прочел отличную статью и понабравшись опыта решил немного дополнить. Статья кстати отличная, рекомендую к прочтению.
Давайте рассмотрим несколько альтернативных операционных систем якобы без сервисов гугла, и выясним действительно ли они не общаются с гуглом. Подготовился я к слову основательно, для тестов даже приобрел девайс «pixel 3», так как GrapheneOS работает только с устройствами от google.
Хотел протестировать еще:
Но к сожалению моего девайса не было в списке Та же проблема Было желание приобрести тестовый девайс. Но после обзора на youtube, желание пропало, так как он очень тормозит, и сложно его представить в роли смартфона для повседневного пользования.
GrapheneOS
На первый взгляд система позиционирует себя как максимально безопасная и анонимная. Есть пару нюансов которые мне не понравились:
Нет доступа к root
Отстукивание на серверы Google:

HTTPS: https://www.google.com/generate_204
HTTP: http://connectivitycheck.gstatic.com/generate_204
HTTP fallback: http://www.google.com/gen_204
HTTP other fallback: http://play.googleapis.com/generate_204
Ничего необычного, этот сервис называется Captive portal используется для андроид с 4 версии. При наличии root можно выбрать другие независимые сервера или на крайняк поднять свой. Но такой возможности нет и приходится довольствоваться услугами google. Также разработчик утверждает что использование других серверов в качестве альтернативы нежелательно, по причине того что телефон будет более узнаваем в толпе, но говорит, что такая функция находится в разработке (правда имеет маленький приоритет)
LineageOS
LineageOS является более популярной операционной системой. Но к ней тоже очень много вопросов. Абсолютно чистая система умудряется стучать гуглу в особо крупных количествах. Вот данные которые я снял со своего маршрутизатора, и сделал небольшую табличку. Маршрутизатор снифил трафик с телефона 3 дня, повторюсь, что телефон я откатил до заводских настоек и ничего не устанавливал и никуда не логинился.

Существует несколько способов ограничить доступ телефона к google:
Использование firewall. В моем случае я использовал afwall+, его можно скачать в магазине f-droid или же в aurora store, который можно скачать там же
Второй способ, менее радикальный и более трудоемкий. Он заключается в подмене сервисов. Настройка на службах альтернатив google.
Каждый способ требует root права. Описывать как их получить не буду, так как есть огромное количество статей на эту тему, и в зависимости от модели телефона инструкция может меняться. Я использовал magisk
Использование firewall
Ну с этим, думаю, понятно. Блокируем все, и разблокируем по мере необходимости (для AFwall+ понадобятся root права). В android 10 добавили модуль Network Stack Permission Config module. Если заблочить данный модуль то система будет говорить что у данной сети нет доступа к интернету.

Тем не менее интернет будет работать в обычном режиме. Так как у меня гугловый девайс Pixel 3, то были подозрения что устройство общается с google на hardware уровне. Но они развеялись после того как заблокировал все и снял дамп с роутера. Результаты показали что за двое суток устройство дальше внутренней сети не ушло.
Подмена сервисов
Необходимо настроить следующие сервисы:
DNS
Captive Portals
WebView
Hostfile
По дефолту LineageOS использует гугловые dns 8.8.8.8, было бы не плохо заменить их на cloudflare 1.1.1.1. Идеальным решением будет использовать vpn и завернуть туда весь трафик, в противном случае для каждой wifi сети надо будет вбивать руками кастомные dns. Альтернативой является установка приблуды через magisk «CloudflareDNS4Magisk», или какой-либо другой с магазина, но там на свой страх и риск. Как по мне лучше с гугловыми dns, чем непонятным магазинным софтом.
Captive Portals
Captive portal — сетевой сервис, требующий от подключившегося к сети пользователя выполнить некоторые действия для получения доступа в Интернет. Обычно используется для взимания платы, аутентификации абонента либо показа рекламы. Настроим его что-бы он стучался не на google.
Дальнейшая инструкция подразумевает то, что вы уже получили root через magisk
Присоединяем телефон по USB, запускаем терминал (linux;macos) и заходим в shell, ./adb shell , и переходим в режим админа su . Может отбить: permission denied, в этом случае заходим в magisk и даем shell рута.

Далее вводим следующие команды. Я выбрал заменить google на магазин f-droid
Вы также можете выбрать другой сервер. Ниже будет предоставлено несколько альтернатив, либо же вы можете поднять свой собственный
WebView
Советую заменить браузер на «duck go browser» который можно найти на aurora store
Hosts
Желательно заблокировать следующие сайты в файле hosts. Так как мы блокируем google нужно выбрать другой поисковик, предлагаю этот.
Выводы:
Огромное количество информации сливается даже при кастомных прошивках которые, позиционируют себя как свободные от google. А по факту когда снимаешь дамп трафика то мягко говоря удивляешься.
Если вы выберете второй способ, то все-равно не пренебрегайте использованием firewall, я неделю проверял данные с роутера, пробовал разные варианты (что будет если заблокировать эту службу, а что если эту). Оказалось что это самый надежный способ. Как и любая настройка firewall, блокируем все, разблокируем по надобности.
Изучал вопрос приватности и решил поделится с Хабром, так как Хабр часто делится со мной. Может кому-то это будет полезно. Спасибо если дочитали до конца.
What is Com Android Captive Portal Login and How To Fix it?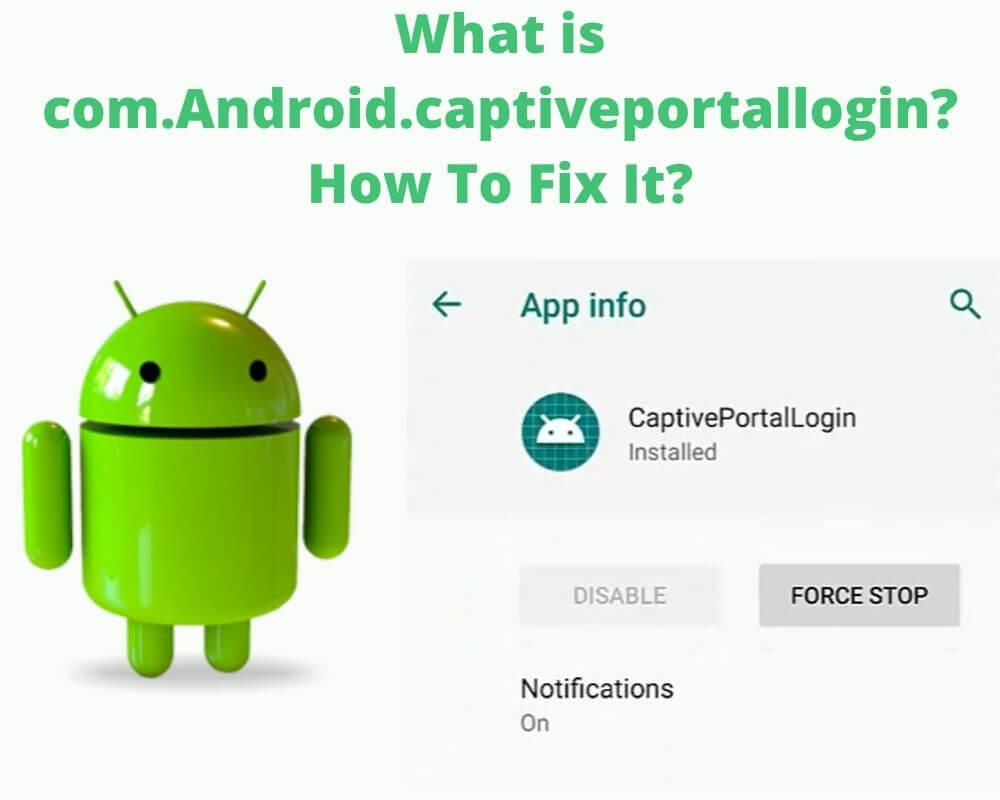 Some web pages have a com android captive portal login that requires the user to key in their login details or accept the terms of use before accessing the intended information. The login purpose is to prevent access to the web page until the user has the required information. Businesses such as hotels, airports, coffee shops, business centers, and other areas with free internet access often use android com.android.captiveportallogin app.
These logins presented to a client are often stored on the business web server or at the page's gate. Owners use them for marketing purposes or commercial communication.
What is com android captive portal login app?
A perfect example to help us understand what com android captive portal login app could be seen when using your PC or phone to public-access a network to help you open a website from any browser.
You are directed to a captive portal login that prompts you to agree with terms of use instead of the website page displaying first. Only after accepting the terms of use that you are directed to the website you intended to visit.
In some instances, the user is bombarded with an advert or a series of advertisements that you must first close to reach the destination web page. However, some web pages demand that you key in a preassigned user ID coupled with a password before accessing the information you want.
These authorizations intend to prevent the misuse of the public internet to perform criminal acts. Usually, the servers supporting portal logins are protected by anti-virus programs and firewalls to protect the user's PC from other malicious users and the internet.
These public networks have reduced bandwidth to prevent users from downloading large files, music, and videos. Sometimes the mobile state network keeps disconnected due to low signal.
Managers of these networks control the internet speed, block other websites from downloading large files and restrict the number and the size of downloaded files.
How does captive portal login authentication work?
Connecting to a web page through com android captive portal login is categorized into authenticated, unauthenticated, and unknown users.
For the unknown user, the captive portal fails to redirect the HTTP traffic to the switch when the switch signifies that the user is not authenticated.
For users in an unauthenticated state, the captive portal login will redirect the HTTP traffic to the switch for the client to authenticate the switch. After authentication, the user will achieve the approved state allowing all traffic generated by the customer to go through the switch.
Is com.android.captiveportallogin a helpful app?
This login helps create a barrier for a criminal using public open networks from misusing the network for criminal activities. The captive portal login also protects the client's PC or android device from internet attacks using a server firewall or OMACP app. Some businesses have also used anti-virus programs.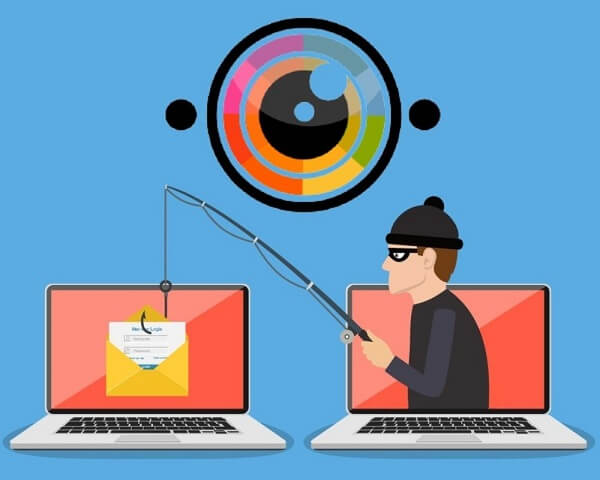 The firewall and the anti-virus help block attackers and hackers from corrupting the network and stealing client data. No wonder financial institutions forbid clients from accessing or performing digital bank transactions through a public open network.
Since all open networks are not protected and not authenticated using captive portal login. Your financial and demographic information can easily be captured by a hacker or an attacker, and they can use this data to swindle your money.
Open Wi-Fi networks also have another downside of bandwidth hogging. The network is often bombarded by many users in the area ranging from hundreds to tens of thousands logged in to the same network simultaneously.
Some people within the network are attempting to download huge files. These sheer number of people and their activities weigh down on the internet quality.
Captive portal login will restrict the bandwidth-hogging by playing with the download speed. The information technology department can restrict the number of downloads and, in some instances, block websites that allow large file downloads to your device.
Who can connect through com android captiveportallogin app?
There are three categories of clients that connect using an android captive portal login. These are: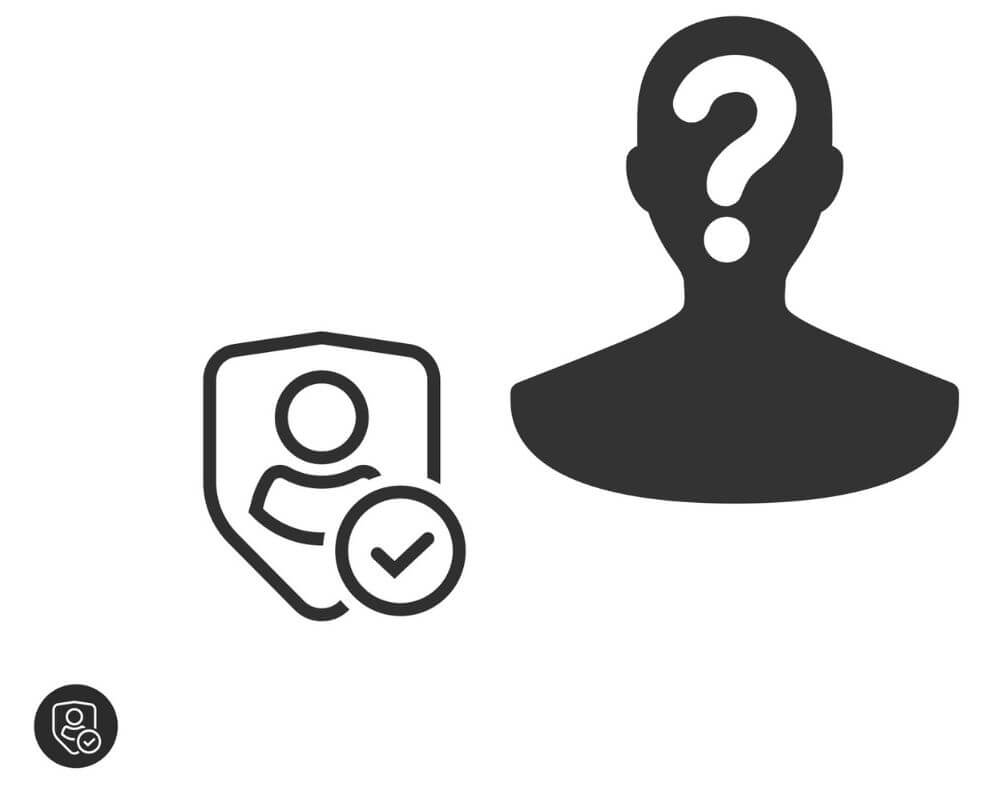 Unknown clients: If the web page identifies a client as unknown, the captive portal will not redirect their HTTP traffic to the switch. The portal will inquire from the switch if the client is authenticated or not.
Unauthenticated user: If the client is identified as unauthorized, the portal will redirect his HTTP to the switch and request for the user's authentication so that all traffic generated by the user passes through the switch.
Authenticated: These are users recognized by the portal; thus, their traffic can pass through the switch without a glitch.
The best ways to protect your data when using captive portals.
Since many individuals access captive portals, some of whom may have dubious intentions, failing to use these public portals is the number one way to protect your data such as the KLMS agent. However, failing to use public Wi-Fi is often not practical.
Many people continue to access free public networks when working remotely or traveling, which explains why most governments don't allow working remotely as sensitive information is stolen.
Because it is not possible to restrict access to public Wi-Fi, there are some things that organizations can do to promote good cyber hygiene among employees when working remotely. These practices are as follows:
Ensure that software in the employee's PC or devices is well patched and updated.
Employees intending to use VPN software while connecting to the public internet should ensure their devices are set to prompt the VPN connection as soon as they access the internet or network connection. Many company devices often have this setting in their VPNs.

The organization can also use a VPN option called split tunneling, which separates work-related traffic and personal traffic.
The split allows work-related information to go through the VPN while the rest of personal traffic goes through the public internet.
Using a VPN to protect all traffic offers maximum isolation that prevents the data from attackers and hackers. This protection is necessary to secure your users and employees from potential data theft and manipulation.
Can i uninstall the com android captive portal login app?
It is a preinstalled system app such as com.android.settings or the com android mms meaning the application comes with the android device from the manufacturer. However, removing the application using system app remover is possible if you have your device's root access.
It is vital to remember that uninstalling CaptivePortalLogin can result in many problems when accessing some networks. Therefore, if the app is not causing problems to your device, avoid uninstalling or freezing it.
How to fix com android captive portal login app has stopped?
This problem can be fixed by several methods that we are about to discuss.
Forget Wi-Fi connection from your device
Clear the application cache and data
Force stop the app
Reset your device to factory settings
Method 1: Forget the Wi-Fi connection
Forgetting the Wi-Fi connection and then resetting it again could fix the problem. Most routers and captive portals authenticating sign-in pages often have the same name which your phone identifies when the Wi-Fi is active.
Since most people do not change the router's name, the SSID can cause a problem. When you forget a Wi-Fi connection, your device will not look for a connection with the forgotten name on the landing page.
The problem with forgetting the Wi-Fi connection is that it might cause problems in having a login landing page.
The problem of "com.android.captiveportallogin keeps stopping" has been dealt with for a while in many forums. It can be very annoying, and as a result, we give you a way out should you encounter this error, as outlined below.
Tap on the airplane mode on your device.
Turn on the Wi-Fi
Connect to a network near you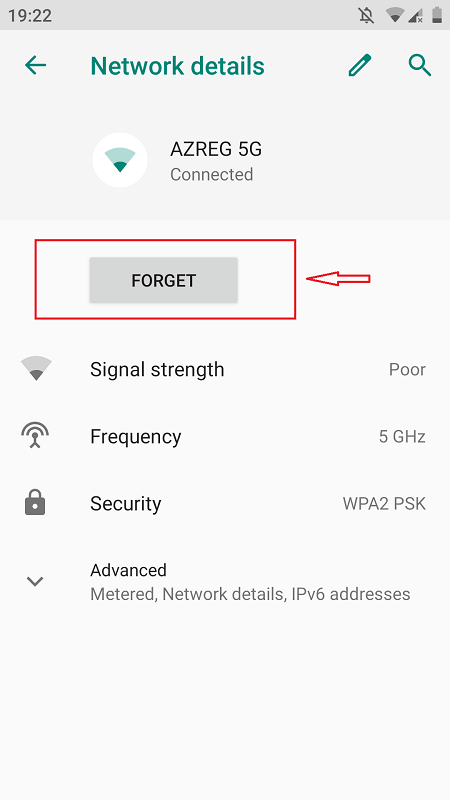 Try opening the Chrome app on your phone and key in http://google.com/generte 204 in the Chrome application, and navigate through the solutions.
These procedures are likely to solve the problem.
Method 2: Clear the data and cache from your device
Clearing cache and data accumulated by the device so far
Go to "Settings," then click on "App and notification" and then "show system app."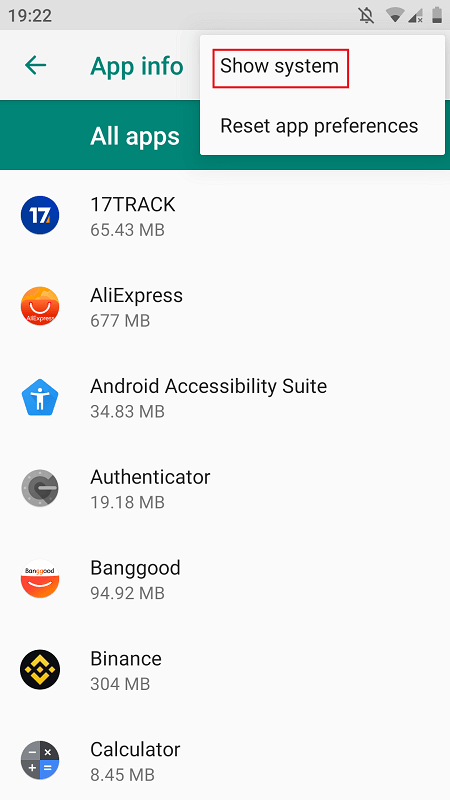 Search for com.android.captiveportallogin and click on it.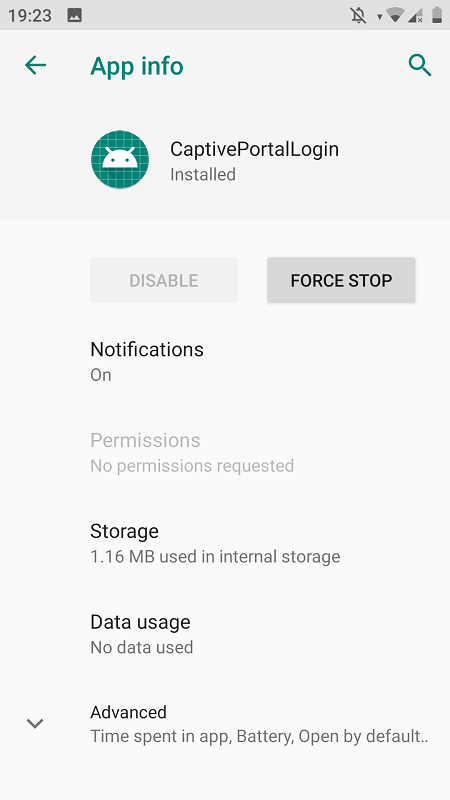 You will see storage and click on it.
Click on clear cache and data. You can clear one by one or clear all at once.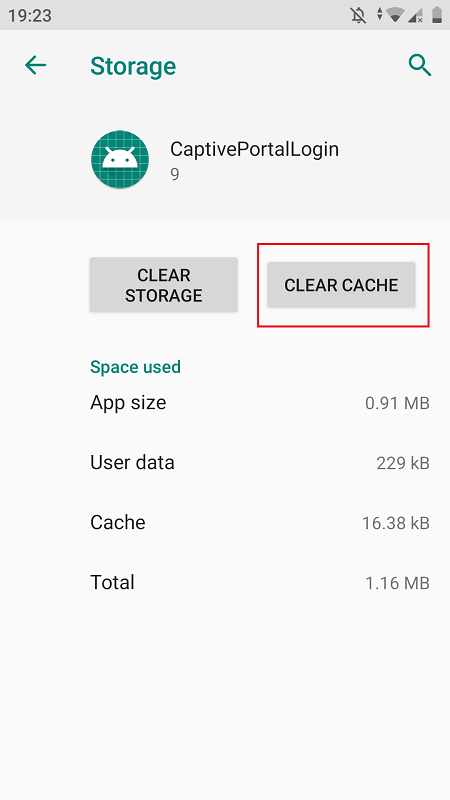 Method 3: Clear the application cache and data
The following steps can help clear the application cache:
Go to "Settings"
Click on "Apps"
You will see three vertical dots on the top right corner of the app; tap on it.
Click on "Show System Apps"
Now click on "com.android.captiveportallogin"
Scroll to storage and clear all data and cache on the app.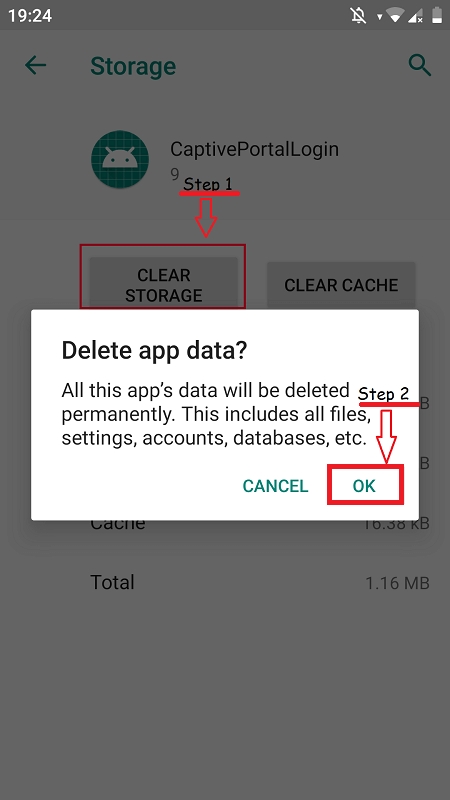 Method 4: Force stop the app
Go to settings> tap on Apps
Tap on the app's top right corner
Click on "Show system app
Scroll to "com.android.captiveportallogin" click on it, and then tap on "Force Stop."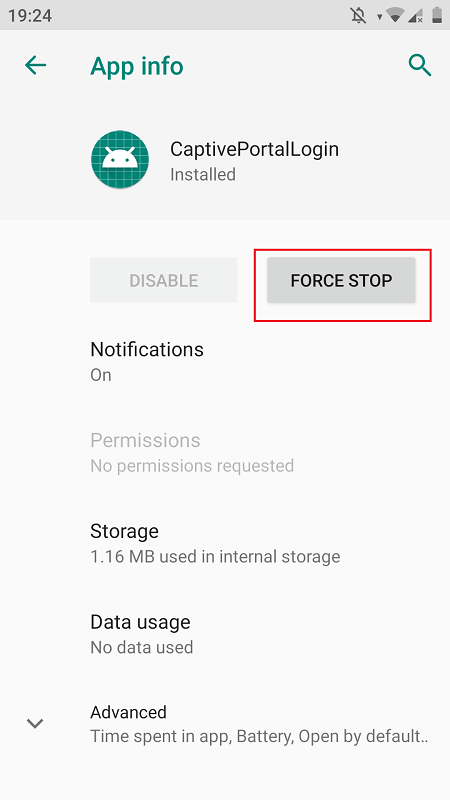 Method 5: Reset your device to factory settings
If cache and data clearing, including a force stop of the application, Do not work. A factory reset of the device will undoubtedly solve the problem. It is often the last resort as factory rest is popular with loss of data. However, loss of data can be mitigated by backing up the Android phone before a reset. The following is a procedure on how to reset your device.
com.android.captiveportallogin | What is captive portal login | How to Fix
So, we're going to discuss about what is com.android.captiveportallogin and How to Fix error com.android.captiveportallogin keeps stopping . The Internet has been connecting people all around the globe. For the modern generation, it is impossible to spend even an hour without the Internet. Every element on earth has some pros or cons, the internet being no exception. However, the pros weigh out the cons. Talking about the pros of the Internet, it's an unending list; the most important being e-learning.
The Internet brings the entire world of knowledge into your hands. Surfing on different topics gives you all the information on that topic. Social media has taken the entire globe aback – it helps people stay connected with each other even if they're sitting at opposite poles of the earth! Social media is successful in creating complete online communities for creation and sharing of information.
These days, social media addicts are around everywhere. According to a survey report, every 1 out of 8 people is a social media addict. The number is going to achieve a bigger height as time goes on. These are some of the reasons why it is almost impossible for us to stay without the internet, even for an hour. Also, we require internet at every place we go.
Now, let's look into a situation where you use home Wi-Fi to connect to the Internet. In other words, your android device isn't independent and lacks Mobile data. You have to travel through flight. You reached the airport, and you need access to the Internet urgently, but shush – your device doesn't have its own mobile data. Nonetheless you need access to the Airport Wi-Fi. This is where the captive portal login comes into play.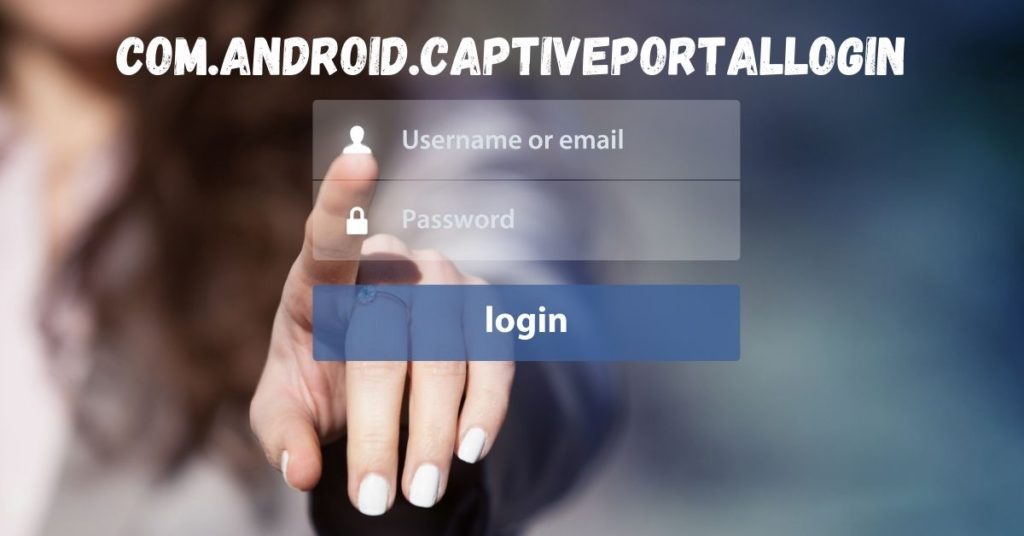 com.android.captiveportallogin
What's this com.android.captiveportallogin??
Android has a built-in process for performing the authentication to open WiFi networks. If you've ever connected to one and gotten the notification that you need to sign in to the network, when you tap the notification it calls that com.android.captiveportallogin which is really essentially a lightweight web browser to specifically process the page where you agree to the terms of using the network.
If you need additional help or have more questions or details to share, please join the site so you can reply in this thread. See this link for instructions on how to join Android Central.